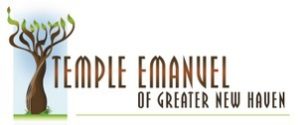 Temple Emanuel Board of Directors 2017-18
President: Alan Kliger, president@tegnh.org
First Vice President: Robin Levine-Ritterman
Second Vice President: Vlad Katsovich
Secretary: Lewis Shaffer, secretary@tegnh.org
Treasurer: Lenny Farber, treasurer@tegnh.org
Assistant Treasurer: Matt Nierenberg, treasurer@tegnh.org
Melissa Perkal, Past President
Susan Pinsky Bleeks, Sisterhood Representative sisterhood@tegnh.org 
Board of Directors
Barbara Berkowitz                  Marilyn Fischman                 David Korman
Steve Rivkin                            Howard Schachter                 Michael Shanbrom
Rise Siegel                              Bruce Spiewak                        Mark Weber
Alan Kliger, President. President@TEGNH.org
Alan, his wife Joan and daughter Jo-Anna joined Temple Emanuel 40 years ago. Growing up in New York, Alan identified himself as a "cultural Jew," with no religious affiliation until he joined TE. He describes his journey at our synagogue, "TE has been central in my effort to find my spiritual center. I have found a vibrant community to share ideas, simchas, opportunities for tzedaka, tradition. I have a spiritual home." Alan is a practicing nephrologist, participates in clinical research with the national institutes of health, and sings in the New haven Chorale.
Rabbi Michael Farbman, Rabbi@TEGNH.org
Born in Vitebsk, Belarus, Rabbi Farbman received his semicha (rabbinic ordination) at the Leo Baeck College, Reform Rabbinical Seminary in London. Rabbi Farbman holds a  B.A. and M.A. in Hebrew and Jewish Studies. From 2001 to 2004, Rabbi Farbman served West London Synagogue of British Jews in London, UK  as Assistant Rabbi. From 2004 to 2007 Rabbi Michael Farbman helped build Sha'arei Shalom Progressive Jewish Community in  St. Petersburg, Russia.  The story of Sha'arei Shalom and its success is the subject of the film, To Russia with Love, made by the respected Israeli documentary film maker, Asher Tlalim. In 2007 Rabbi Farbman moved to Washington, DC where he served as Rabbi-in Residence at the Washington Hebrew Congregation.
In 2009 Rabbi Farbman became the rabbi of Temple Emanuel, succeeding the much beloved Rabbi Gerald Brieger z'l.
Rabbi Farbman serves on the board of the Jewish Federation of Greater New Haven and is an active member of the Orange Interfaith Clergy group. He serves on the board of Columbus House, as well as the board of Religious Coalition for Reproductive Choice (RCRC) of CT and he is a faculty member at URJ Camp Eisner.
Olga Markus, Religious School Director. School@TEGNH.org
Olga Markus was born and raised in the former Soviet Union and played an active role in resurgence of Jewish life and practice there in the early 1990s. Olga holds a Master's Degree in Russian Language and Literature and an MA in Religious Education from University of London. Olga has over 20 years of experience as a Jewish educator and non-profit professional, with diverse international involvement in Jewish education, project and grant management, and vision-driven program design. In her professional career Olga worked as Senior Educator at West London Synagogue in London, UK; Regional Director of Education for the World Union of Reform Judaism in Russia; Educator in Residence at the Washington Hebrew Congregation in Washington DC, and Assistant Executive Director at the Council of Jewish Émigré Community Organizations in New York City. She is passionate about Jewish learning, values, practice, Israel, and community life. Olga is proud to be  a member of Temple Emanuel community and is excited to work with dedicated TE lay leaders and professional team to help TE Religious School go from strength to strength.
High Holy Day Cantorial Soloists Laurel Shader and Anna Zonderman
Laurel Shader, a member of Temple Emanuel since 1985, has been a High Holy Day cantorial soloist at TE since 1996. She has also been the music director/arranger for the Temple Emanuel house band since its debut in the fall of 2009. By day, Laurel is the chair of the Department of Pediatrics at the Fair Haven Community Health Center. She lives in Orange with her husband, Jon Zonderman, and is the mother of two musical young adults, Anna and Jacob Zonderman.
Anna Zonderman has been a cantorial soloist at Temple Emanuel since 2004. She also leads the children's High Holy Day services at TE. She was a member of the Elm City Girls' Choir from 1994-2006 when she graduated and became a member and section leader of the Clark University Choirs as well as a founding member and director of FOURtissimo, a women's acappella quartet.
Cantorial Soloist at Bnei Mitzvah services – Susan Pinsky Bleeks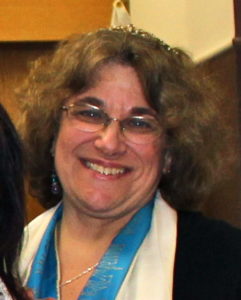 Susan Pinsky Bleeks has spent her entire adult life involved in her twin passions of Jewish Education and Music. She & her husband Tom joined Temple Emanuel in 1979 and within a few years she started teaching at the Religious School. Two years later, she became the Education Director of the school – a role she maintained for the next 25 years until June 2009. In 1996, she was asked to be a Cantorial Soloist for the High Holidays, as well as Soloist for the Bnai Mitzvah services. While she retired from singing at the High Holidays in 2005, she continues singing at "her" children's special days, and is honored to have been part of 185 Temple Emanuel simchas.
Other hats that Susan wears at TE are Caring Community Committee chairperson, Sisterhood President, and Sisterhood's Book Discussion Group founder and Chair.  Susan and her husband Tom reside in Bethany.
President: Alan Kliger, president@tegnh.org First Vice President: Robin Levine-Ritterman  Second Vice President: Vlad Katsovich Secretary: Lewis Shaffer, secretary@tegnh.org Treasurer: Lenny Farber, treasurer@tegnh.org Assistant Treasurer: Matt Nierenberg, treasurer@tegnh.org Board of Directors Barbara Berkowitz Marilyn Fischman David Korman Steve Rivkin Howard Schachter Michael Shanbrom Rise Siegel Bruce Spiewak Mark Weber Melissa Perkal, Past President Susan Pinsky Bleeks, Sisterhood Representative