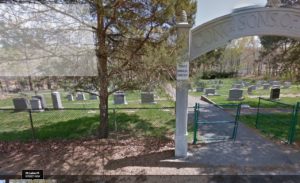 Temple Emanuel has its own cemetery.  It is located on Ladas Place in Shelton, just off of Route 110.  It sits high above the Housatonic River behind a small, quiet neighborhood with a sense of privacy and a big sky.  Our fenced off cemetery was originally an unused section of the Beth Israel/Or Shalom cemetery, from whom we purchased the area. This allows us the freedom to adopt more liberal internment rules, thus allowing families of mixed faiths to be laid to rest together.
There are more than 200 plots in our cemetery, and many are still available for purchase by Temple members and their families.  The fee for a plot is currently $1,500 and this includes perpetual care.  More information regarding the cemetery and the rules and regulations governing its use, is available through the Temple office, 203-397-3000, or by contacting Anne Eisner at cemetery@tegnh.org.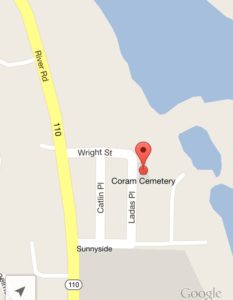 Directions:  Take Route 15 (Merritt Parkway) or Route 8 to Route 110 to Hawthorne or Wright Street (on river side). Ladas is the second street you will come to. The cemetery is across from   #15 Ladas Place."
Click here for online map and to obtain directions from your location.
For a comprehensive database of New Haven area Jewish cemeteries, including individual places of burial, please follow this link.