If favorite books are like old friends, prayerbooks are like trusted and beloved family members. We turn to them in joy as well as in sorrow, in wonder and in confusion. While holding the prayerbook in our hands, we talk to God, it helps us find the right words when our own words fail us… It bears witness to the passage of time and to the major events in our lives.
Temple Emanuel has its own prayerbook, Seder Tefilot Emanuel. This wonderful and warm book has inspired generations of TE members – and continues to do so! It began as a loose-leaf collection of prayers in the early TE years, then became a 'Yellow Prayerbook' and eventually took shape that we know and love some 20 years ago. It has survived two reprints and has served our community as a truly magnificent tool.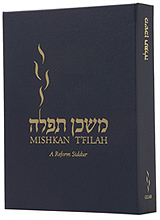 In addition, after a few years of exploration and discovery, we have recently adopted the new Reform Prayerbook 'Mishkan Tefilah', to be used alongside 'Seder Tefilot Emanuel'. Although quite different in design and content, these two wonderful books help shape the worship at Temple Emanuel.
On High Holy Days we currently use the 'Gates of Repentance' machzor (prayerbook).
We hope you can come and join our community for a service soon! Please see the calendar page  for service times and details.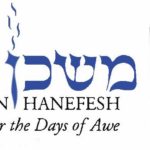 After a thorough process of examining Mishkan HaNefesh, the new Reform Machzor for the High Holy Days, the Temple Emanuel Ritual Committee recommended we adopt the new Machzor. The Board of Directors unanimously endorsed this recommendation. The Ritual Committee greatly appreciates all of the feedback and help we received from congregants. A new HH prayerbook … Continue reading "New Maczhor for High Holy Days!"