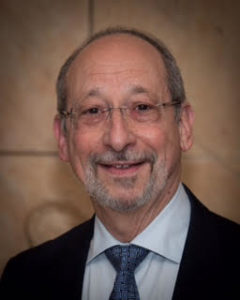 RABBI LAWRENCE ENGLANDER, D.H.L. co-editor and author of the   recently published "The Fragile Dialogue:  New Voices of Liberal   Zionism" will be our Scholar-in-Residence this year.
Thursday, April 12  7 pm – 8:30 pm:  Mishnah class (Open to all!)
How did we get from a centralized Jerusalem Temple to world-wide
synagogues?  In our Mishnah study, we shall discover that the
synagogue was already becoming popular while the Temple still
stood — and we'll discuss the reasons why.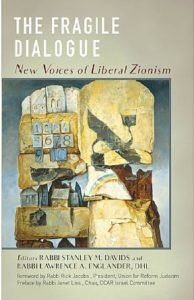 Friday, April 13
5:30 pmTot Shabbat Welcome Shabbat with joy and songs (for under 5s & their families)
6:00 pm Shabbat dinner – Please RSVP for dinner/lunch online
7:30 pm Kabbalat Shabbat Service. Rabbi Englander will discuss
The Fragile Dialogue: New Voices of Liberal Zionism. Are there common
elements on which all liberal Zionists can agree? What are the major
areas of contention? What can we do to advance our ideals?
Saturday, April 14
10:00 am Shabbat Minyan with Rabbi Englander. We will briefly examine Israel's Declaration of Independence as we would a biblical or Talmudic text, to discuss the inherent values in Zionism and the challenges we face today.
12:15 pm  Dairy lunch. RSVP here.
1:00 – 2:30 pm New Religious Trends in Israeli Popular Music
Secular Israeli rock stars are turning to Jewish tradition to find material for their songs – and in the process they are teaching Judaism to their fans!  We shall listen to a few of these songs and discuss their meaning for Israeli listeners and for us.
6:30 pm Israeli Songs of Protest
Just as protest songs influenced political life in North America in the 1960's, so has there been a similar tradition in Israel.  In this session, we shall listen to and discuss protest songs going back to the aftermath of the 1967 Six Day War and continuing on to the present.  The themes will include the Occupation, African asylum seekers, social inequality and more.
This weekend is generously supported by Anonymous TE Leave a Legacy Donor.
About our speaker
Rabbi Lawrence A. Englander received his Honours B.A. degree from York University in 1970.  He then attended Hebrew Union College – Jewish Institute of Religion (one year in Jerusalem and four years in Cincinnati), receiving ordination as Rabbi in 1975.  He is the founding Rabbi of Solel Congregation, Mississauga, serving there since its inception in 1973 until his retirement in June 2014; he now serves Solel as Rabbi Emeritus.  He is also Adjunct Rabbi at Temple Sinai in Toronto.
Rabbi Englander received his Doctorate of Hebrew Letters from Hebrew Union College – Jewish Institute of Religion in 1984, in the field of Jewish Mysticism and Rabbinics.  He has taught in the Religious Studies Department at York University and spent a semester teaching rabbinical students at Leo Baeck College in London, England.  He has written several articles on Jewish Mysticism, as well as a book, The Mystical Study of Ruth, published by Scholars Press.  He is former Editor of the Central Conference of American Rabbis Journal.
Another passion of Rabbi Englander's is Reform Zionism, a subject on which he has written and edited articles.  He served as Chair of ARZENU, a world-wide progressive Zionist organization, from 2014 to 2017.  He is co-editor (with Rabbi Stanley Davids) of the book Fragile Dialogue: New Voices of Liberal Zionism, published by CCAR Press.  He also serves on the Board of JSpace, a Canadian liberal Zionist organization.
Rabbi Englander has also played an active role in establishing two Mississauga interfaith organizations: Foodpath, a community food bank; and Pathway, a non-profit housing corporation, of which Rabbi Englander was the founding President.  In 2005 he was appointed as a Member of the Order of Canada for his work in the community.
Both Rabbi Englander and his wife Cheryl are natives of Toronto.